 WE ARE A PRIVATELY OWNED FLEET SOLUTIONS COMPANY, SPECIALIZING IN TRUCK/TRAILER/BUS REPAIR & EQUIPMENT LEASING.  WHAT STARTED IN 1969 AS A SINGLE LOCATION AT OUR SIDNEY, OHIO HEADQUARTERS, HAS GROWN TO 24 LOCATIONS IN 9 STATES. OUR DEDICATION TO PUTTING OUR VALUED CUSTOMERS FIRST HAS HELPED MAKE THIS POSSIBLE. HERE AT KIRK NATIONALEASE CO., WE FEEL OUR STRONGEST ATTRIBUTE IS OUR WILLINGNESS TO CONSULT, CUSTOMIZE, AND DELIVER UNIQUE SOLUTIONS TO THE REAL-WORLD CHALLENGES OUR CLIENTS FACE. OUR EXPERTISE AND ACCESSIBILITY, COUPLED WITH OUR NATIONALEASE AFFILIATION HELPS US DELIVER OUR HIGH-LEVEL OF SERVICE ANYWHERE IN THE UNITED STATES.  
Donec rutrum congue leo eget malesuada. Donec rutrum congue leo eget malesuada. Curabitur arcu erat, accumsan id imperdiet et, porttitor at sem. Donec rutrum congue leo eget malesuada. Praesent sapien massa, convallis a pellentesque nec, egestas non nisi. Proin eget tortor risus. Vivamus magna justo, lacinia eget consectetur sed, convallis at tellus. Vestibulum ac diam sit amet quam vehicula elementum sed sit amet dui.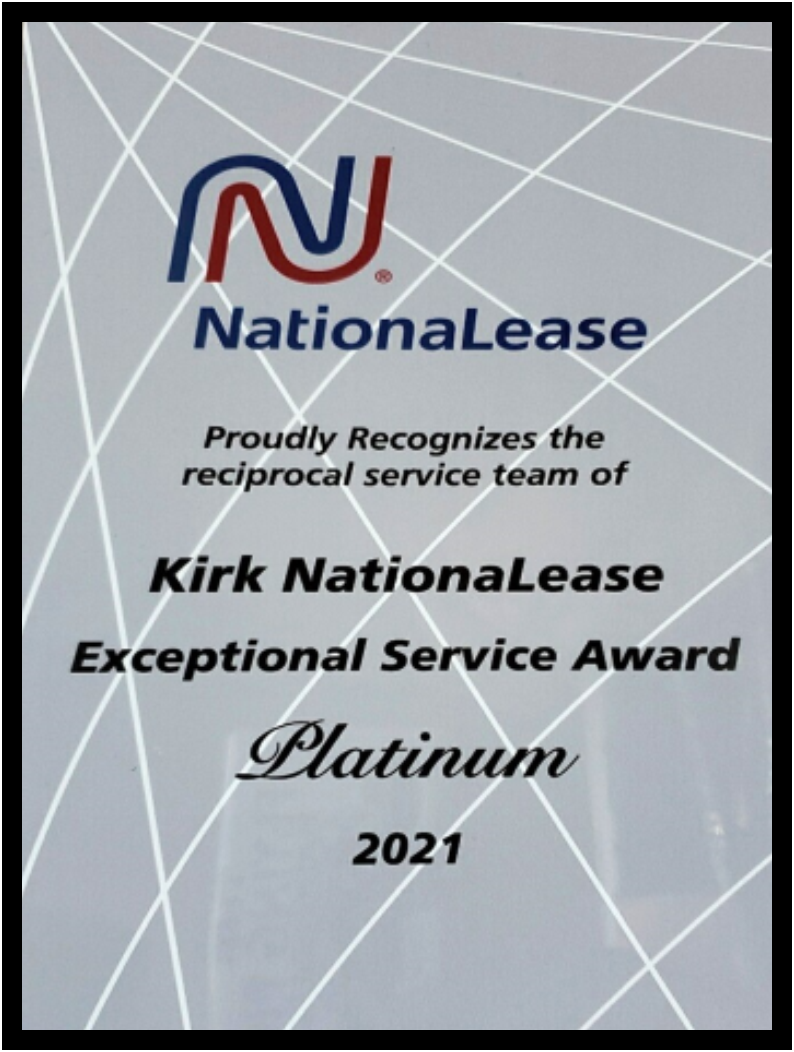 Customized for your experience. Specialized to help you be the best.

full service lease & rental


professional shop management
Kirk NationaLease is the only shop in Charleston I trust! Big thank you to Guy W. and the rest of the team for exceeding our expectations!
Michelle H., Terminal Manager, SC
We have been doing business with KNL for many years. Penny does a great job communicating with me and ALWAYS does what she can to get our trucks in and out as quickly as possible! Fantastic job and keep it up!
Jeff H., Branch Manager, Plymouth, IN
The only regret I have is that I didn't find Kirk NationaLease sooner. They are true business partners and I recommend them to anyone!
Frankie S., Site Manager, Detroit, Mi
OPEN OPPORTUNITIES
Find out what openings we currently have.
SCHEDULE AN INTERVIEW
Complete an online application today to get the process started.